African Animation Network and Animation Nigeria land first international service job & DISCOMICS IQEMBU grows its footprint with the PARTNER STUDIO PROGRAM.
Under the DISCOMICS IQEMBU umbrella (IQEMBU means cluster isiZulu) the African Animation Network (AAN), in partnership with Animation Nigeria (AN), has delivered on its promise to build a sustainable animation industry in Africa.  DISCOMICS IQEMBU has secured a 2D animated service project through its industry partner Toonz Media Group. Episodes of the Chinese kids' TV series, Wool Wool Town, will be produced in Lagos by a collective of 8 studios comprising +50 animators.  This is the first international service job that the fledgling Nigerian animation industry has been able to secure and will keep said studios busy for at least the next 10 months.
On the back of this massive success for the Nigerian (and by extension the broader African) animation industry, DISCOMICS IQEMBU is launching its PARTNER STUDIO PROGRAM. Partner studios will form part of a capacity-and-efficiency-building pipeline, whereby service work from partners such as Toonz Media Group, and Baboon Animation, will be funneled.
As an incubator, accelerator, and cluster (read more HERE), DISCOMICS IQMEBU's current focus is on partnering with small to medium enterprises within the African animation industry with a long term view of collaborating with African creators to bring their original IP to market.
Through research, AAN has been able to establish that service work is the foundation on which older animation industries like Japan and India have been built on. As a business model it creates both an income as well as the space to learn industry best practice. It also creates an environment where a culture of excellence is infused into original IP.
AAN launched the DISCOMICS IQEMBU in November 2018. This initiative is made possible through AAN's partnership with DISCOMICS, Toonz Media Group, Baboon Animation, DISCOP Markets, and Toon Boom. The purpose of these investments is to grow the African animation industry.
Toonz Media Group and AAN started looking at different projects as part of the partnership. "Wool Wool Town fit the parameters and the goals we have set for the DISCOMICS IQEMBU." said Nick Wilson Head of Projects & Content at AAN. In December 2018 AAN and AN animated a test for the 2D kids series. According to Toonz it was one of their best tests delivered through their network of approximately 100 network of partner studios.
Subscribe to our newsletter and keep an eye on our Facebook page and website for more African animation news!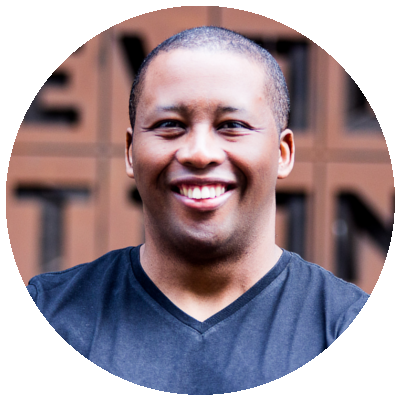 Garland-Waide Bradford has a career path that has varied from corporate work as a public relations manager in communications strategy to media work as an insert producer for factual television. These were purposeful choices to understand how to integrate creative choices with market requirements in turning content into brands. Growing up in a township meant that these educational opportunities were out of reach due to access and financial constraints. But, having paid his dues through work, Bradford is a dynamic thinker who owns a skills set that is third industrial revolution ready. He completed his BA Honours in Media Studies in 2017. His focus has been on media management and has been studying models of sustainability in the media for several years. He started his journey with the African Animation Network as Head of Communications in 2017 where he hopes to use his skills to empower aspirant animation professionals and member associations to further their global reach.