"TAKE THAT BULLIES!" – GARBAGE BOY & TRASH CAN – CARTOON NETWORK'S 1st AFRICAN SUPERHERO SERIES!

Cartoon Network greenlights full series for CN Creative Lab winner Garbage Boy & Trash Can!
Leading network in the kids' entertainment industry, Cartoon Network is excited to announce that Cartoon Network Africa's Creative Lab winning short, Garbage Boy & Trash Can, will be made into a series of 10 animated-short episodes, taking African animation to new, exciting heights!
Self-taught 2D Nigerian animator, Ridwan Moshood, is the creator of Garbage Boy & Trash Can – a project which amazed the Cartoon Network Africa Creative Lab selection panel with its graphic style, absurdity, unique and extremely funny characters. The story follows Garbage Boy, a self-proclaimed superhero who believes he has real superpowers, and his sidekick, Trash Can, on their mission to fight for justice.
Moshood says, "When I was a kid growing up in Nigeria, I used to be bullied by the other kids, so I created a superhero cartoon to help other kids deal with this problem.  I then taught myself to animate watching Cartoon Network classics on TV and doing tutorials on YouTube.  I never imagined in my wildest dreams that my show would eventually be produced.  Take that bullies!"
Click HERE for KidScreen's EXCLUSIVE with RIDWAN MOSHOOD!
Click HERE for KidScreen's EXCLUSIVE with RIDWAN MOSHOOD!
Garbage Boy & Trash Can is the first Cartoon Network superhero animated comedy series to be produced in Africa. It will be made in collaboration with the newly-formed animation production company, Pure Garbage, a South African company specially created to produce the new series. The studio is a partnership between Moshood, Mike de Seve, head of US award-winning studio Baboon Animation, and Nick Wilson, founder of African Animation Network (AAN), a for-profit social enterprise that's instigating and coordinating the development of animation capacity across the continent. This global collaboration marks the first innovative model in animation between talents from Nigeria, South Africa, Europe, and the US under the umbrella of Cartoon Network's creative production process.
Click HERE for Forbes' FEATURE on PURE GARBAGE!
Click HERE for Forbes' FEATURE on PURE GARBAGE!
John Fountain, a talented veteran animation Director, having working on some of the most successful global animation series like The Fairly OddParents, will be Garbage Boy & Trash Can's Supervising Director as well.
"Garbage Boy really popped for us as a character. He comes from the heart of a brilliant young African – the amazingly talented Ridwan Moshood. But any kid, anywhere in the world, will connect with this hilarious, endearing character and laugh at his antics," says Mike de Seve, Baboon Animation's president and Executive Producer at Pure Garbage.
Nick Wilson, founder and head of projects & content for AAN, played a key role from conception of the Cartoon Network Africa Creative Lab venture, to co-creating the production company, Pure Garbage. Garbage Boy & Trash Can is also the first local series to be used as a training program for new African cartoon writers and animators. "This international collaboration aims to contribute to skills sharing and production upliftment in the animation industry across Africa," adds Wilson.
Cartoon Network Africa Creative Lab began its journey in June 2018 as an initiative designed to bring innovative, local short-form content to the channel, and its digital platforms, while reinforcing the local relevance of the brand. "Ridwan has so much talent, and his series is a perfect fit for Cartoon Network's diverse and original content," comments Ariane Suveg, Kids Content Director for WarnerMedia Africa, France and Israel. "We are proud to build an innovative collaboration process empowering local animators and we are excited to produce and bring on air a pure African story featuring a fantastic Nigerian comedy hero in Garbage Boy & Trash Can! This global partnership is a response to our audience expectations wanting local, and inclusive, content." 
Garbage Boy & Trash Can will premiere on Cartoon Network Africa in 2022.
---
Ridwan Moshood
Ridwan Moshood is a self-taught 2D animator from Nigeria who drew inspiration from classic Cartoon Network shows and learning from YouTube videos. His passion for animation goes way back to his childhood; as a kid, he was always intrigued about how animation is made; he sees animation as creating life. He loves telling stories that excite people, and what better way to do that if not through animation. Moshood started his professional career as a 2D animator six years ago and currently works as a freelancer. In the past 3 years he has won numerous accolades at animation festivals and pitch competitions in Africa, establishing himself as one of the leading talents on the continent.
---

Mike de Seve
Mike de Seve is an Emmy-nominated animation writer and director working in both feature films and television. He is the founder of Baboon Animation, a collective of some of the most accomplished animation writers in the US, with 28 Emmys and clients including Nickelodeon, Cartoon Network, Warner Bros. and Disney. He has worked on Madagascar, Shrek 2 and Monsters vs. Aliens, among other films. He was also a director and sequence writer on the feature film Beavis & Butt-Head Do America.
---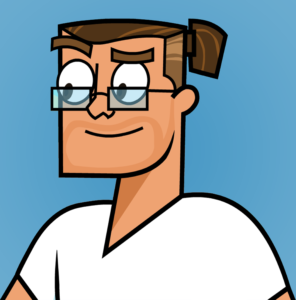 Nick Wilson
Nick Wilson is the founder of the African Animation Network (AAN), based in Johannesburg, South Africa. His career began when he took a leap of faith by studying to become an animator in South Africa before the industry was sustainable. Wilson launched his animation studio My Child TV, where he cultivates IP development through animation. The pilot of My Child: Teenage Mutant Azanians, the studio's self-financed flagship adult animated comedy series, was debuted at the Comedy Central International Comedy Festival and was broadcast on Comedy Central Africa in late 2015, representing the 1st half-hour of adult animated comedy to be produced for, and broadcast to, an African audience. His studio later executive produced the four animated shorts for Cartoon Network's Imagination Studios campaign – their first foray into 100% African animation production.
---

John Fountain
John Fountain was the Supervising Director for Nickelodeon's The Fairly Oddparents. He has held nearly every key creative position in the field of animation including Producer, Writer, Director, Storyboard Artist, Art Director, Development Artist and Character Designer. He has worked at Netflix, Disney, Nickelodeon, Warner Brothers, MTV, Cartoon Network, and numerous studios globally, and on hits such as Invader Zim, Dora the Explorer, Wild Thornberrys, Rick and Morty and South Park.
---
ABOUT WARNERMEDIA
WarnerMedia is a leading media and entertainment company that creates and distributes premium and popular content from a diverse array of talented storytellers and journalists to global audiences through its consumer brands including: HBO, Warner Bros., TNT, TBS, CNN, DC Entertainment, New Line, Cartoon Network, Adult Swim, Turner Classic Movies and others.
ABOUT CARTOON NETWORK AFRICA
Cartoon Network Africa is the fun and irreverent multi-platform entertainment brand that offers kids, 7-12 years old, unexpected and imaginative experiences with high quality, multi-layered comedy and adventure shows. Cartoon Network is Africa's favourite kids' channel, leading the pay-TV market in South Africa. Reaching 12 million viewers every month, the channel has been voted 'Coolest Kids TV Channel' by South African youth. In addition to Emmy-winning original programming such as The PowerPuff Girls and Ben 10, and fresh new Cartoon Network originals like Craig of the Creek, Apple & Onion and Summer Camp Island, Cartoon Network embraces local productions such as Pop Up Party and Mike and Rob. With Cartoon Network, you can expect the unexpected and laugh out loud! Cartoon Network is a brand owned by WarnerMedia.
Cartoon Network Africa is available on DStv, channel 301, and GOtv, channel 67 (Ghana 158 and Uganda 356).
Website: www.CartoonnetworkAfrica.com
Facebook: www.facebook.com/CNAfrica/
YouTube: www.youtube.com/c/cartoonnetworkafrica
Instagram: www.instagram.com/cnafricaofficial/