AAFFia Animation du Monde 2020 winners!

The first edition of the Accra Animation Film Festival (AAFFia) is done. Along with shining a spotlight on animation AAFFia also hosted the third leg of the Pan-African Animation du Monde preliminary rounds.
In each round that passes during the competition, creators are delivering higher and higher quality work. Unfortunately, only three can go through to the Continental Finals taking place at DISCOP Johannesburg later this year. The winners from AAFFia, in no particular order are:
Meet the Igwes by Chekwube Okonkwo (Nigeria)
JujuCups by Selorm Dogoe (Ghana)
Message Beats by Natasha Nayo and Lizz Johnson (Ghana)
AAFFia highlighted the importance of audience access to animation. Without it the industry will not be able to grow and evolve. Animation du Monde is the other part of that equation. It provides education, networking and a platform for creatives to market their ideas.
The balance between audience and creatives is important. They form the foundation of the animation industry. One of the core missions Animation du Monde has, is to enable developing industries like Africa to grow. West Africa as a growth market is attracting the attention of the world. Stories coming from this region have the potential to live alongside really well known commercial properties. As the Annecy Int. Animated Film Fest' & Market/MIFA looks towards its 60th year in 2020, where they will be celebrating Africa as a region of honour, it is important to create the platform for creatives to showcase their work. And, next year, show the world what Africa is capable of!
The call for the fourth prelim of the Pan-African Animation du Monde taking place at Nairobi Comic Con (NAICCON) is currently open. Contestants have until 11 August to submit their project and can do so by clicking HERE.  Video pitches will be accepted for those not able to attend the preliminary regional round at NAICCON however, candidates who are able to attend the event will be given preference.  The competition regulations can be viewed HERE.
If you have a project that you would like to enter, please click HERE. Who knows, you might represent Africa at the Animation du Monde 2020 Grand Finale in Annecy!
Subscribe to our newsletter and keep an eye on our Facebook page and website for news on when the preliminary rounds will be in your region!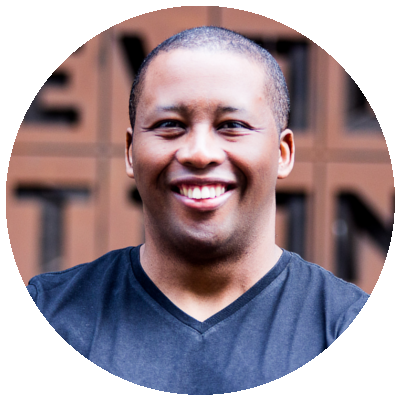 Garland-Waide Bradford has a career path that has varied from corporate work as a public relations manager in communications strategy to media work as an insert producer for factual television. These were purposeful choices to understand how to integrate creative choices with market requirements in turning content into brands. Growing up in a township meant that these educational opportunities were out of reach due to access and financial constraints. But, having paid his dues through work, Bradford is a dynamic thinker who owns a skills set that is third industrial revolution ready. He completed his BA Honours in Media Studies in 2017. His focus has been on media management and has been studying models of sustainability in the media for several years. He started his journey with the African Animation Network as Head of Communications in 2017 where he hopes to use his skills to empower aspirant animation professionals and member associations to further their global reach.