Animation du Monde 2020 heads to Ghana!

The third leg of the Pan-African Animation du Monde 2020 preliminary rounds is on its way to the Accra Animation Film Festival (AAFFIA). This is both the launch of the festival and of Animation du Monde in Ghana. 
Animation film festivals are opportunities for creatives to gather. A place where they share their experience, connect, network, and discuss their hopes for the future of the craft.  Some festivals like Annecy Int. Animated Film Fest' & Market/MIFA, who are honouring Africa next year as part of the Africa 2020 Creative Season, are looking forward to their 60th anniversary.  Others, like AAFFIA, are celebrating their inaugural event.
AAFFIA is joining a growing number of African animation film festivals which include the likes of; the Festival international du cinéma d'animation de Meknès/FICAM in Morocco (which was started in 2001), Cape Town International Animation Film Festival/CTIAF in South Africa (launched in 2011 as Kunjanimation & rebranded in 2015 as CTIAF), FUPiTOONS FESTiVAL (launched in 2017 and having toured 9 countries in 2018 and +11 countries in 2019, the African Animation Network's FUPiTOONS FESTiVAL is Africa's biggest animation short film festival) and Festival du Film d'Animation d'Abidjan/FFAA (launched in 2018). These festivals play an important role in raising the profile of African animation.  Something Animation du Monde has also come to embody.
This is something, Diana Rosu, the mind behind the creation of the AAFFIA festival is keenly aware of.  She said; "In my experience as an animation producer as well as working with creatives and animators across Africa, it is imperative to know your project's ins and outs.  Too many animation projects start out as passion projects and never see completion because the director or the team involved have lost track of the initial framework along the way.  Annecy and Animation du Monde are setting the bar high for animation industries that are still malleable and are now defining themselves and that's an excellent way to ensure that they become competitive on the global market."
Animation du Monde and AAFFIA provide creatives with opportunities to have their short film project, series concept, or feature length movie seen by the world while it is still in its incubation phase.  This is something that hadn't existed for one of Africa's most celebrated animation filmmakers, Ghanaian local (and FUPiTOONS FESTiVAL Director) Comfort Arthur. Her movie Black Barbie has traveled around the world (to over 50 international film festivals) to much acclaim. She persevered in an environment that didn't have opportunities like these.
She shared the following; "It's not just about winning at the Animation du Monde pitching competition but, it's also about learning how to pitch and get better.  Many creatives in Africa have great ideas but are not good pitchers! Since I took part in the first edition in 2017, my pitching skills have improved and I have learned so much about how to best present my projects to potential investors." 
The call for the third prelim of the Pan-African Animation du Monde taking place at AAFFIA is currently open.  Contestants have until the 12th of July to submit their project and can do so by clicking HERE.  Video pitches will be accepted for those not able to attend the preliminary regional round at AAFFIA however, candidates who are able to attend the event will be given preference.  The competition regulations can be viewed HERE.
Subscribe to our newsletter and keep an eye on our Facebook page and website for news on when the preliminary rounds will be in your region!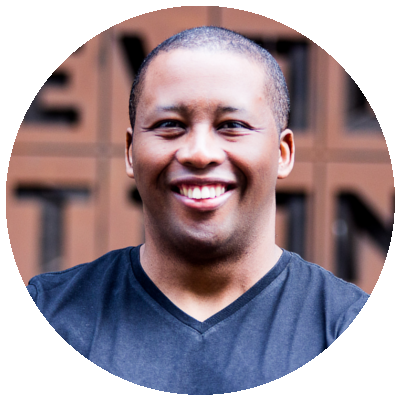 Garland-Waide Bradford has a career path that has varied from corporate work as a public relations manager in communications strategy to media work as an insert producer for factual television. These were purposeful choices to understand how to integrate creative choices with market requirements in turning content into brands. Growing up in a township meant that these educational opportunities were out of reach due to access and financial constraints. But, having paid his dues through work, Bradford is a dynamic thinker who owns a skills set that is third industrial revolution ready. He completed his BA Honours in Media Studies in 2017. His focus has been on media management and has been studying models of sustainability in the media for several years. He started his journey with the African Animation Network as Head of Communications in 2017 where he hopes to use his skills to empower aspirant animation professionals and member associations to further their global reach.