Animation du Monde 2020 returns to DISCOP Abidjan in partnership with the African Animation Network (AAN) will host the 3rd annual Animation du Monde pitching competition next month.


As Africa's animation industry continues to develop, and  in recognition of the challenges that creators face in being able to reach a market, there will be a strong focus on animated short film and series.
DISCOP Abidjan is the second of 5 preliminary rounds of the Pan-African Animation du Monde 2020. Through the DISCOMICS footprint– an initiative run by DISCOP Markets and AAN– and which includes partnerships with 3 of Africa's longest running comic conventions, AAN will be hosting 4 regional prelims in Johannesburg (at ICON CGC), Abidjan (DISCOP Abidjan), Lagos (at Lagos Comic Con), and Nairobi (Nairobi Comic Con).  Because the partners are always looking to create new opportunities for creators across Africa, AAN has partnered with the Accra Animation Film Festival (AAFFia) to add a 5th regional preliminary round.
The MIFA Pitches are arguably the biggest animation focused pitching forum in the world and take place against the backdrop of the Annecy Int. Animated Film Fest' & Market/MIFA (Annecy/MIFA). A place where filmmakers can celebrate the craft while building relationships and a deeper understanding of the industry. Contestants have until the 17th of May to submit their project and can do so by clicking HERE.
Animation du Monde's mission is to give animation projects in developing animation industries from across the world the opportunity to participate at the highest level internationally during the MIFA Pitches.  Video pitches will be accepted for those not able to attend the preliminary regional round at DISCOP Abidjan however, candidates who are able to attend the event will be given preference.  The competition regulations can be viewed HERE.
"The value of entering a pitch competition like Animation du Monde goes far beyond winning or losing. Through it you build relationships, your confidence to sell your project, and most of all the insight of industry professionals with years of experience with projects from around the world." says Nick Wilson, Head of Projects & Content at AAN.
During the 2018 Animation du Monde finals in Annecy Ingrid Agbo, from Togo, secured a pre-sale for her project L'arbre à Palimpseste which is currently in pre-production.  Ingrid qualified with her project through the 2017 regionals run by AAN at DISCOP Abidjan and won one of two places to represent Africa at Annecy/MIFA 2018 via the Animation du Monde 2017 Continental Finals at DISCOP Johannesburg Through her journey she was able to connect with other African animation filmmakers who were able to help her refine her project through to the 2018 finals in France.
Ingrid shared her Annecy experience with us,  "My Annecy experience was so unexpected. Winning the opportunity to pitch my project there was a huge pleasure but also a real challenge for me.  This festival was like a gauge for my project. There were so many and different, great projects coming from all around the world."
Jerome Soffo Simo, President of Tous'Anime Association & Organizer of CANIMAF in Cameroon, had this to say about his about his experience, "Firstly, the Annecy Pitch Contest taught me that you have to write, draw, structure, and then put together your animation project and that story is the most important part, because, a successful animation is a well-told story. The story will guide you in choosing the style to adopt and the rest will follow."
Subscribe to our newsletter and keep an eye on our Facebook page and website for news on when the preliminary rounds will be in your region!
---
Animation du Monde 2020 retourne à DISCOP Abidjan:  DISCOP Abidjan, en partenariat avec African Animation Network (AAN), organisera le mois prochain le 3ème concours annuel de pitching Animation du Monde.
L'industrie africaine de l'animation continuant de se développer et en reconnaissance des défis auxquels les créateurs sont confrontés pour pouvoir accéder au marché, l'accent sera mis sur le court métrage et les séries animées.
DISCOP Abidjan est la deuxième des 5 phases préliminaires de l'Animation du Monde panafricaine 2020. A travers l'empreinte de DISCOMICS – une initiative gérée par DISCOP Markets et AAN – et qui comprend des partenariats avec 3 des conventions de la bande dessinée les plus anciennes d'Afrique, AAN accueillera 4 événements préliminaires régionaux à Johannesburg (ICON CGC), Abidjan (DISCOP Abidjan), Lagos (Lagos Comic Con) et Nairobi (Nairobi Comic Con). Parce que nos partenaires cherchent toujours à créer de nouvelles opportunités pour les créateurs à travers l'Afrique, AAN s'est associé au Festival du film d'animation d'Accra (AAFFia) pour ajouter un 5ème tour préliminaire régional.
Les Pitchs MIFA sont sans doute le plus grand forum de pitching d'animation au monde et se déroulent dans le contexte du Festival International du film d'animation d'Annecy et du MIFA (Annecy/MIFA). Un lieu où les cinéastes peuvent célébrer le métier tout en établissant des relations et une compréhension plus profonde de l'industrie. Les candidats ont jusqu'au 17 mai pour soumettre leur projet et peuvent le faire en cliquant ICI.
La mission d'Animation du Monde est de donner aux projets d'animation des industries en développement du monde entier la possibilité de participer au plus haut niveau international lors des Pitchs MIFA.  Des pitchs vidéo seront acceptés pour ceux qui ne pourront pas assister à la ronde régionale préliminaire à DISCOP Abidjan. Toutefois, les candidats ayant la possibilité d'assister à l'événement auront la priorité. Le règlement de la compétition peut être consulté ICI.
«La valeur de participer à un concours de pitch comme Animation du Monde va bien au-delà de gagner ou de perdre. Grâce à cela, vous développez des relations, votre confiance pour vendre votre projet et, surtout, la perspicacité des professionnels du secteur ayant des années d'expérience a travers des projets du monde entier », déclare Nick Wilson, Responsable des Projets et du Contenu chez AAN.
Lors des finales Animation du Monde 2018 à Annecy, Ingrid Agbo, du Togo, a assuré la pré-vente de son projet L'arbre à Palimpseste, actuellement en pré-production.  Ingrid s'est qualifiée pour son projet via les tournois régionaux 2017 dirigés par AAN au DISCOP Abidjan et a remporté l'une des deux places pour représenter l'Afrique à Annecy/MIFA 2018 via la finale continentale Animation du Monde 2017 au DISCOP Johannesburg. Elle a ainsi pu se connecter à d'autres réalisateurs africains qui ont pu l'aider à peaufiner son projet jusqu'à la finale 2018 en France.
Ingrid a partagé son expérience d'Annecy avec nous: «Mon expérience à Annecy était tellement inattendue. Gagner l'opportunité de présenter mon projet a été un immense plaisir, mais également un véritable défi pour moi. Ce festival était comme une jauge pour mon projet. Il y avait tellement de projets différents venant du monde entier.»
Jerome Soffo Simo, président de l'association Tous'Anime et organisateur de CANIMAF au Cameroun, a partagé son expérience: «Tout d'abord, le concours de pitch d'Annecy m'a appris qu'on doit écrire, dessiner, structurer, puis enfin assembler votre projet d'animation et que le script constitue la partie la plus importante, car une animation réussie est une histoire bien racontée. L'histoire vous guidera dans le choix du style à adopter et le reste suivra.»
Abonnez-vous à notre newsletter et gardez un œil sur notre page Facebook et notre site Web pour savoir quand les tours préliminaires auront lieu dans votre région!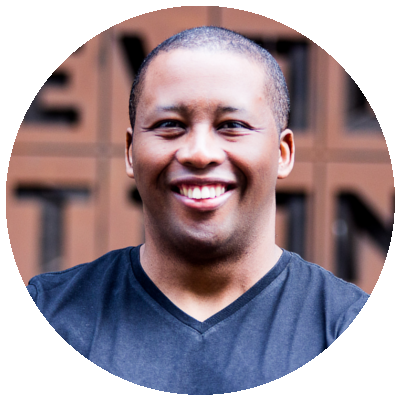 Garland-Waide Bradford has a career path that has varied from corporate work as a public relations manager in communications strategy to media work as an insert producer for factual television. These were purposeful choices to understand how to integrate creative choices with market requirements in turning content into brands. Growing up in a township meant that these educational opportunities were out of reach due to access and financial constraints. But, having paid his dues through work, Bradford is a dynamic thinker who owns a skills set that is third industrial revolution ready. He completed his BA Honours in Media Studies in 2017. His focus has been on media management and has been studying models of sustainability in the media for several years. He started his journey with the African Animation Network as Head of Communications in 2017 where he hopes to use his skills to empower aspirant animation professionals and member associations to further their global reach.