Animation du Monde 2020 and Pop Culture take center stage at ICON Comics & Games Convention 2019!


In 2018 the African Animation Network (AAN), through its partnership with DISCOP Markets, partnered with Africa's longest running pop culture events, ICON CGC (South Africa), NAICCON (Kenya), and Lagos Comic Con (Nigeria) to create DISCOMICS. This open network platform's goal is to create opportunities through which these events can work together to grow and increase opportunities for Africans who create pop culture content. These events, over the past 2 years, have hosted some of the preliminary rounds for the Pan-African animation pitching competition Animation du Monde.
"Pop culture" has made great inroads into mainstream media over the last decade. This in part due to the ways through which the stigma around nerd and geek culture has fallen away. Social media has come to play a big role in this with some of the most popular Instagram accounts belonging to active cosplayers. Animation is a genre that has inspired many a cosplayer. Its role in popularising the subculture is undeniable.
Animation again played a big role at ICON CGC 2019. The event's 27th edition. This could be seen in almost every facet of the event, from cosplayers dressed as their favourite characters, to some of the entertainment, and panel discussions. This was the backdrop wherein the first of five Pan-African preliminary rounds for Animation du Monde 2020 kicked off.
Over 4,000 people interacted with multiple aspects of ICON CGC over the Easter long weekend, which took place at Emperors Palace. People from various backgrounds and ages shared their love for pop culture through the various events that took place. These included panel discussions around the business aspects of the pop culture phenomenon, as well as a full and frank unpacking of the challenges that the South African and African industry's built around this genre are facing.
An article by Rob Salkowitz, the author of Comic Con & the Business of Pop Culture, digs deeper into these challenges. Rob also hosted a panel discussion on the role that Africa has to play in the entertainment economy, which includes animation as one of the key components of this changing landscape.
As a Pan-African custodian of the Animation du Monde pitching competition brand, AAN, through a partnership with Annecy Int. Animated Film Fest' & Market/MIFA, is always looking for opportunities that will empower creatives, and to showcase African talent. The winners of this year's preliminary rounds will go through to the Continental Final held at DISCOP Johannesburg in late November, where they will be mentored by some of the best in the business.
Some of the most talented African animation creators presented their work both live and through video presentations at ICON CGC. In the end the 3 projects chosen were; Pixel's Plan by Cate Wood Hunter (South Africa), Into the Odd by Moshood Shades Ridwan (Nigeria), and Flying Low by Sean Steinberg & Sean Braam (South Africa). African storytelling through animation is gaining confidence and whilst these projects are unique and very different they have an authentic African voice.
The Animation du Monde preliminary round was one of 3 international competitions taking place at ICON CGC this year. It included the region final for the World Cosplay Summit (WCS) competition which saw two teams being selected to represent South Africa (and by extension Africa) at WCS held in Nagoya, Japan in both 2019 and 2020. 8 teams competed but in the end it will be KinNeko Cosplay who will attend WCS 2019 and Team BakaYama who will attend in 2020.
These kinds of competitions provide contenders with access to compete on a global stage at the highest level– opportunities that were not available several years ago. It makes it possible for Africa to change the opinion the world has of it. It also means that new audiences are able to appreciate what the continent has to offer. WCS and Animation du Monde are opening doors for creators that were previously only available outside the continent.
The call for the second prelim of the Pan-African Animation du Monde taking place at DISCOP Abidjan is currently open. Francophone Africa has in the past proven it has what it takes to compete internationally. Ingrid Agbo (Togo), a DISCOP Abidjan 2017 semi-finalist, would later go on to win an historic pre-sale at MIFA Pitches 2018 via the Continental Final at DISCOP Johannesburg 2017. Contestants have until the 17th of May to submit their project and can do so by clicking HERE.  Video pitches will be accepted for those not able to attend the preliminary regional round at DISCOP Abidjan however, candidates who are able to attend the event will be given preference.  The competition regulations can be viewed HERE.
We look forward to seeing your project for this leg of the prelims!
Subscribe to our newsletter and keep an eye on our Facebook page and website for news on when the preliminary rounds will be in your region!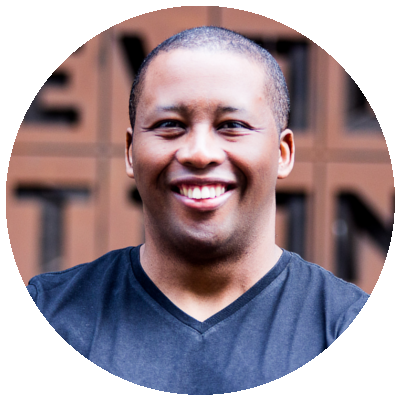 Garland-Waide Bradford has a career path that has varied from corporate work as a public relations manager in communications strategy to media work as an insert producer for factual television. These were purposeful choices to understand how to integrate creative choices with market requirements in turning content into brands. Growing up in a township meant that these educational opportunities were out of reach due to access and financial constraints. But, having paid his dues through work, Bradford is a dynamic thinker who owns a skills set that is third industrial revolution ready. He completed his BA Honours in Media Studies in 2017. His focus has been on media management and has been studying models of sustainability in the media for several years. He started his journey with the African Animation Network as Head of Communications in 2017 where he hopes to use his skills to empower aspirant animation professionals and member associations to further their global reach.