FUPiTOONS and FUPiSAURUS are looking for content!
The African short film festival for kids, FUPiTOONS FESTiVAL, is on the prowl with its mascot FUPiSAURUS looking for African animated shorts.
FUPiTOONS launched in 2017 in Johannesburg. In the years since its debut it has screened in over 9 African countries and Brazil. And, brought FUPiSAURUS to life for the 2018 edition of the festival. The call for shorts for the third edition is now open HERE! 
In the past the festival has showcased shorts from across Africa including the highly acclaimed comedy film "A Kalabanda Ate My Homework" by Raymond Malinga. The film, which explores the heights of a child's imagination, won Best Short Film at FUPiTOONS FESTiVAL 2018 and has won several other awards across Africa.
FUPiTOONS FESTiVAL aims to bring attention to the African animation industry by showcasing the best animated shorts the continent has to offer. By making its target audience children, FUPiTOONS FESTiVAL also attracts their parents. This shows them that there are African stories for children that they can watch. It also raises the profile of the craft across the continent.
The categories from which movies will be nominated in are :
Best Animation Short Film, 
Best Animation TV Short Films, Episodes and Webisodes, 
Best Commissioned Animation Short Films,
Best Graduation Animation Short Films,

Best Overall Animation
If you have a short film aimed at children, and a run time of no longer than 5 minutes, FUPiSAURUS is looking for you and your movie! This year's festival will launch during DISCOP Johannesburg in November 2019 before embarking on another journey across the continent. Entries close on 1st September 2019.
Subscribe to our newsletter and keep an eye on our Facebook page and website for news on when the preliminary rounds will be in your region!
---
FUPiTOONS et FUPiSAURUS recherchent du contenu!
Le festival du court métrage africain pour enfants, FUPiTOONS FESTiVAL, est à l'affût avec sa mascotte FUPiSAURUS à la recherche de courts métrages d'animation africains.
 FUPiTOONS a été lancé en 2017 à Johannesburg. Au cours des années qui ont suivi son lancement, il a été projeté dans plus de 9 pays africains et au Brésil. Et, FUPiSAURUS a donné vie à l'édition 2018 du festival. L'appel à la candidature pour la troisième édition est maintenant ouvert ICI! 
Dans le passé, le festival a présenté des courts métrages venus de toute l'Afrique, y compris le film de comédie très acclamé « A Kalabanda Ate My Homework » de Raymond Malinga. Le film, qui explore les sommets de l'imagination d'un enfant, a remporté le prix du meilleur court métrage à FUPiTOONS FESTiVAL 2018 et a remporté plusieurs autres prix à travers l'Afrique.
FUPiTOONS FESTiVAL a pour but d'attirer l'attention sur l'industrie africaine de l'animation en présentant les meilleurs courts métrages d'animation que le continent peut offrir. En faisant de son public cible des enfants, FUPiTOONS FESTiVAL attire également leurs parents. Cela leur montre qu'il existe des histoires africaines pour enfants qu'ils peuvent regarder. Il rehausse également le profil de l'artisanat à travers le continent. 
Les catégories à partir desquelles les films seront nominés sont: 
Meilleur court métrage

d'animation, 

Meilleurs films

d'animation

TV

,

épisodes

et

webisodes

,

Meilleur court métrage

d'animation

commandé

, 

Meilleur court métrage

d'animation

de fin d'études

, 

Meilleure animation globale
Si vous avez un court métrage destiné aux enfants et d'une durée maximale de 5 minutes, FUPiSAURUS recherche pour vous et votre film! Le festival de cette année s'ouvrira lors de DISCOP Johannesburg en novembre 2019 avant de s'embarquer pour un autre voyage à travers le continent. Les inscriptions ont déjà commencé et se clôturent le 1er septembre 2019. 
Abonnez-vous à notre newsletter et gardez un œil sur notre page Facebook et notre site Web pour savoir quand les tours préliminaires auront lieu dans votre région!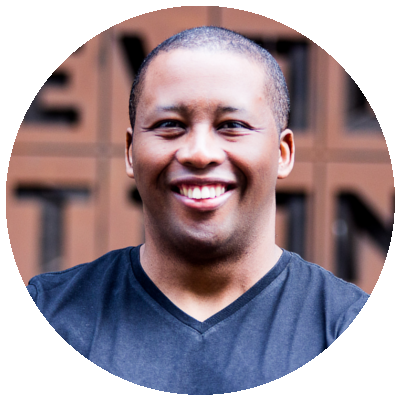 Garland-Waide Bradford has a career path that has varied from corporate work as a public relations manager in communications strategy to media work as an insert producer for factual television. These were purposeful choices to understand how to integrate creative choices with market requirements in turning content into brands. Growing up in a township meant that these educational opportunities were out of reach due to access and financial constraints. But, having paid his dues through work, Bradford is a dynamic thinker who owns a skills set that is third industrial revolution ready. He completed his BA Honours in Media Studies in 2017. His focus has been on media management and has been studying models of sustainability in the media for several years. He started his journey with the African Animation Network as Head of Communications in 2017 where he hopes to use his skills to empower aspirant animation professionals and member associations to further their global reach.