Growing African animation with Mounia Aram Company
Building towards a sustainable animation industry in Africa requires innovation. The African Animation Network has had to do a lot of that since its inception. It started with being a pro-profit, talent-driven, social enterprise, and included setting up a structure across the continent. Our team members can be found in Ghana, Nigeria, South Africa, and Kenya.

We are excited to partner with Mounia Aram Company and welcome Mounia Aram to the team as Head of Content Acquisitions & Channel Distribution. Mounia doesn't only bring the Moroccan flavour with her but over 16 years worth of experience in the animation industry. She started her career in anime working for ShoPro Entertainment. She's worked for North American and European animation industries. 
Of all the industries she's encountered, Africa left a gaping hole. This spurred her on to create the Mounia Aram Company. Her mission is to bring the world's attention to the diversity of African stories in animation. 
Mounia is bringing her passion and experience to AAN. We share a mission and vision for the African industry. Especially as audiences are making their hunger for unique and diverse stories known. The continent has an important role to play in satisfying people's thirst for story.
Although she is based in Paris, Mounia's heart is firmly planted in Africa. As a child of the continent she understands that for many millennia, African stories carry the DNA of villages, tribes,and civilisations. This makes her an invaluable member to the AAN team.
"Working in a developing animation industry in a continent that is also developing, has many challenges. Mounia's insights, born from her experience and passion, are key to the kind of innovation required to create a sustainable industry." said Nick Wilson Head of Projects, AAN.
Mounia explains, " In the animation industry representations of diversity are rare, especially when it comes to African characters and stories. The sector lacks animated contents. It is particularly surprising as the continent is so wide and rich in stories and talented people. My goal with Mounia Aram Company and my appointment at AAN is to bring the best animated content from Africa to the international market, by spreading the beautiful and inspiring African stories to the kids outside Africa. Working with AAN will provide the best exposure to African animation and achieve part of my goal".
We at AAN have seen how important it is for children from Africa to see themselves represented in the cartoons they watch. The art form not only has the ability for kids to believe in themselves but reach out to the world with their imaginations. Stories also have the ability to change people's perception about each other.
Mounia shares how animation influenced her, "I was born in Casablanca, Morocco, and I grew-up in France. As a kid, I always had a passion for cartoons, video games and African cultures and languages. After Arabic languages and civilization studies, I had the opportunity to join ShoPro Entertainment, a company specializing in Japanese animation based in San Francisco. I had found my dream job and never left the industry".
The future of the African animation industry is exciting. From the creatives who are self taught to AAN team members who are passionate about making it into the best it can be.
Subscribe to our newsletter and keep an eye on our Facebook page and website for news on when the preliminary rounds will be in your region!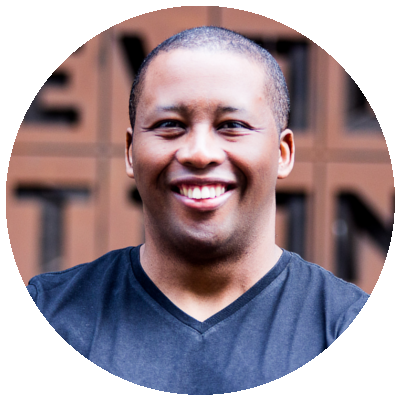 Garland-Waide Bradford has a career path that has varied from corporate work as a public relations manager in communications strategy to media work as an insert producer for factual television. These were purposeful choices to understand how to integrate creative choices with market requirements in turning content into brands. Growing up in a township meant that these educational opportunities were out of reach due to access and financial constraints. But, having paid his dues through work, Bradford is a dynamic thinker who owns a skills set that is third industrial revolution ready. He completed his BA Honours in Media Studies in 2017. His focus has been on media management and has been studying models of sustainability in the media for several years. He started his journey with the African Animation Network as Head of Communications in 2017 where he hopes to use his skills to empower aspirant animation professionals and member associations to further their global reach.