The African Animation Network is an open network or generative platform.
It will allow a wide diversity of African animation professionals and organisations to participate in its events and initiatives and create and distribute content.
ANIMATION UNITES AFRICA/UNTIED NATIONS OF ANIMATION
AAN has partnered with DISCOP Markets to create Conference Events at DISCOP Abidjan, Johannesburg, MENA/Cairo. These conference events are called ANIMATION UNITES AFRICA/UNTIED NATIONS OF ANIMATION. African associations and initiatives are invited to take part in these Conference Events; which, as an open platform for them to present to all DISCOP Markets attendees, will celebrate African Animation diversity.
ANIMATION UNITES AFRICA/UNTIED NATIONS OF ANIMATION at DISCOP Johannesburg 2017 was the widest representation of African animation at any event globally with 8 partner associations represented.
ANNECY – MIFA PITCHES ANIMATION DU MONDE
The inaugural Pan-African animation pitching competition launched in 2017 in partnership with AAN and DISCOP Markets. 50 projects in development were received from 8 countries. In 2018; AAN, DISCOMICS (a joint venture between DISCOP Markets & AAN in partnership with ICON Comics & Games Convention/South Africa, Nairobi Comic Con/Kenya & Lagos Comic Con/Nigeria), and Annecy Int. Animated Film Fest. and Market/MIFA, saw a 200% growth in the number of events competitors could enter their project through. 70 uniquely African projects (a 40% increase year-on-year) were submitted for consideration. In 2019, the partners (including Accra Animation Film Festival) present the 3rd edition.
AAN hosts ANNECY – MIFA PITCHES ANIMATION DU MONDE across 5 regions in Afirca. This is the largest leg of prelims (by geographic footprint) of the global animation pitching competition.
ANNECY – MIFA ANIMATION DU MONDE – SKILLS PROGRAMME
Since its inception in 2017; AAN, DISCOP Markets (known collectively as DISCOMICS) and Annecy Int. Animated Film Fest. and Market/MIFA have hosted the ANNECY – MIFA ANIMATION DU MONDE – SKILLS PROGRAMME. The Continental Finalists, identified through the prelimary rounds of competition hosted across 5 regions in Africa, descend upon DISCOP Joahnnesburg annually. Here, Head Judge & Mentor Géraldine Baché (Head of Education & Special Projects at MIFA), oversees a series of pitch workshops, one-on-one sessions, masterclasses & pitch practice sessions ahead of the Continental Finals called ANNECY – MIFA ANIMATION DU MONDE – SKILLS PROGRAMME.
As proof of the value of the programme, one of the 2017 Continental Final winners, Ingrid Agbo (Togo), secured a pre-sale for her project L'arbre à Palimpseste, which is currently in pre-production.
AFRICAN ANIMATION NETWORK SVOD MOBILE CHANNEL
AAN in partnership with SSTREAMM, a streaming and SVOD service provider, launched an AAN SVOD MOBILE CHANNEL in 2018 available exclusively to MTN's subscribers across MTN digital platforms in South Africa.
The AAN SVOD Mobile Channel was soft-launched in December 2017 on MTN Shortz and will be rolled out to the rest of the continent on a country-by-country basis in the near future. AAN aggregates African-prduced animated shorts, finds audience and generates revenue for the content suppliers.
FUPiTOONS FESTiVAL
In 2017, AAN partnered with Africa's largest cinema franchise, Ster-Kinekor, and Cartoon Network Africa to create the first "Made in Africa for Kids" animation short film festival. Now in its thired edition, FUPiTOONS FESTiVAL, debuts parallel to DISCOP Johannesburg before embarking on a Pan-African tour. The intention of FUPiTOONS FESTiVAL is to celebrate African animation excellence and build audience for said content.
In 2017, 114 short animated films submissions were received (from; Nigeria, Ghana, Kenya, Egypt, South Africa, Ethiopia and Burkina Faso) with the very best content forming part of a 90 min screening. In 2018, +240 short animated films were received (from; South Africa, Nigeria, Ghana, Uganda, Rwanda, Mozambique, Tanzania, Botswana, Egypt, Algeria, Kenya, Ethiopia, Zimbabwe).
In 2018, FUPiTOONS FESTiVAL Director and award-winning Ghanaian animator, Comfort Arthur, designed the festival mascot FUPiSAURUS. A subsequent TVC was produced by Lagos-based animation studio, Basement Animation.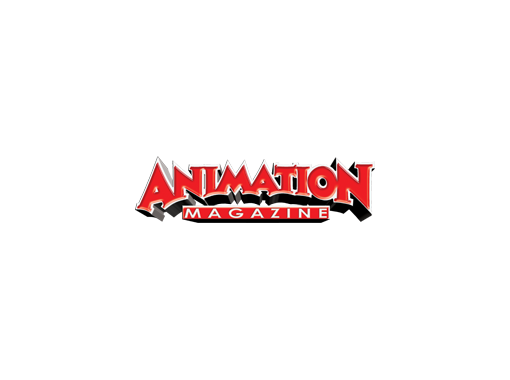 AFRICAN ANIMATION NETWORK - AFRICAN NEWS
AAN has partnered with Animation Magazine, the oldest and most prestigious animation-centric publication globally, to create Africa's first digital animation publication.
African animation content (news, articles & features) will be published on the AAN website under the AFRICAN NEWS section. Each week the top African story will be co-published on Animation Magazine's digital platforms and in their newsletter which is distributed to its database of +180,000 subscribers.
DISCOMICS INITIATIVE
In early 2018, DISCOP Markets & AAN partnered to create DISCOMICS. It debuted as a sidebar event at DISCOP Abidjan, Zanzibar & Johannesburg in 2018. In late 2018, DISCOMICS partnered with ICON Comics & Games Convention (South Africa), Lagos Comic Con (Nigeria) & Nairobi Comic Con (Kenya). Since their inception; LCC (founded in 2010) & NAICCON (founded in 2014), 2 of the largest comic conventions in West & East Africa respectively; have experienced a meteoric 1,000% growth. ICON CGC is the veteran convention in Africa with 2019 representing its 27th edition.
DISCOMICS focuses on the ubiquity of African animated content, the staying power of comic books, the evolution of video games and the surging popularity of eSports across all platforms and screens. Furthermore, DISCOMICS will introduce global and Pan-African content executives & influencers attending DISCOP Markets, to these rapidly expanding sectors.
DISCOMICS IQEMBU
DISCOMICS IQEMBU, was launched at DISCOP Johannesburg 2018. The animation cluster is supported by key international industry partners; the African Animation Network, DISCOP Markets, Toonz Media Group, Baboon Animation and Toon Boom Animation.
Together they will drive a 3-pronged strategy forward:
DISCOMICS FUKAMELA = incubate in isiZulu
DISCOMICS SHESHISA = accelerate in isiZulu
DISCOMICS IQEMBU = group or cluster in isiZulu
DISCOP Markets are the premier content markets in Africa having held their first trade show in Africa in 2006. Based in India, Toonz Media Group (part of the Comcraft Group, a company of Kenyan origin) is a global leader in animation production producing over 10,000 mins of animation per year. Baboon Animation, based in New York, is a world leading animation IP development team having created Emmy Award Winning (27 collectively) and Oscar nominated writing, directing, and design for over two decades. Toon Boom Animation, based in Canada, is the leading 2D animation software service provider in the world today.
Read more HERE: https://africananimation.net/discomics-iqembu/
AFRICAN ANIMATION LINEAR CHANNEL
In the last quarter of 2019, in partnership with Basic Lead, DISCOMICS, POP THE CULTURE, Toonz Media Group and Imira Entertainment (a Toonz Media Group subsidiary), AAN will launch the first African-owned 24HR Kids' animation & pop culture thematic channel. The official launch will be held at DISCOP Johannesburg 2019.
In successive years, as African production increases, AAN will build out an African programming block with the expectation that 80% of the content on the channel will be African-produced by 2029.