Animation du Monde 2020 NAICCON's Winning Crop!

Nairobi Comic Con hosted Animation du Monde for the second year. East Africa produced a bumper crop of animation talent for penultimate Animation du Monde 2020 preliminary round in Sub-Saharan Africa. Like always, only 3 could be chosen to go through to the Animation du Monde 2020 African Continental Final taking place at DISCOP Johannesburg.
Agent 254

by

Lydia Mugure

(

Kenya

)

Rosa's Diary

 by

Ndanusa Danjuma Judah

(

Nigeria

)

The Fam

by

Kabelo Maaka

(

South Africa

)
The Fam had been entered into a previous edition of Animation du Monde. Like so many other projects, Kabelo did not make it through to the continental final. Unlike many others, Kabelo took the feedback the judges gave her. She improved her pitch to win the day at NAICCON 2019. 
One of the core missions of Animation du Monde is to teach creatives that it's not the winning that matters but the journey. Failure is part of the creative process. Because, as an individual, it is important to stand up and try again. 
The final Sub Saharan preliminary round of Animation du Monde 2020 is taking place at Lagos Comic Con. Which is an opportunity to enter for the first time or your second, third, or even umpteenth time. The competition regulations can be viewed HERE.
As a developing animation industry, Africa and its creatives have to take every opportunity to learn. We might have unique stories to tell. But, we still have to develop our creative sensibilities. Something that the judges that sit on the Animation du Monde panels have helped with. 
If you have a project that you would like to enter, please click HERE. Who knows, you might represent Africa at the Animation du Monde 2020 Grand Finale in Annecy!
Subscribe to our newsletter and keep an eye on our Facebook page and website for news on when the preliminary rounds will be in your region!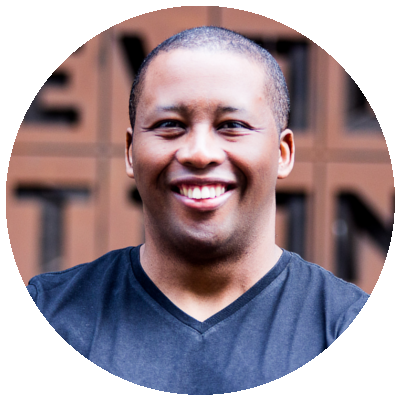 Garland-Waide Bradford has a career path that has varied from corporate work as a public relations manager in communications strategy to media work as an insert producer for factual television. These were purposeful choices to understand how to integrate creative choices with market requirements in turning content into brands. Growing up in a township meant that these educational opportunities were out of reach due to access and financial constraints. But, having paid his dues through work, Bradford is a dynamic thinker who owns a skills set that is third industrial revolution ready. He completed his BA Honours in Media Studies in 2017. His focus has been on media management and has been studying models of sustainability in the media for several years. He started his journey with the African Animation Network as Head of Communications in 2017 where he hopes to use his skills to empower aspirant animation professionals and member associations to further their global reach.