Animation du Monde / AAFFIA / 2nd Judge & Mentor Announced!
The Pan-African Animation du Monde pitching competition readies for the 3rd preliminary round to take place at the inaugural Accra Animation Film Festival. 
One of the benefits winners of the preliminary round get, is that their projects will be get feedback from industry professionals. These judges and mentors have played pivotal roles in the evolution of the global animation industry over the last few decades.
One of these judges and mentors who will be attending the Continental Finals of Animation du Monde at DISCOP Johannesburg is Mike de Seve, the Emmy Award nominated President of Baboon Animation (the New York-based IP development studio which has 27 Emmy Awards collectively and numerous Oscar nominations). His career started with the creation of the iconic, animated, MTV logos. He would go on to write and direct the pop culture phenomenon Beavis & Butt-Head. His fingerprints can be seen on projects like Shrek 2, Shrek the Third, Toy Story, Madagascar and many other international animated feature film and TV series productions.
"African content is so accessible. The things that make people in Africa love it is the same reason a kid in Brooklyn will too. I'm excited to be part of this and to see where it's [African] animation will go in the next few years." Mike said in a recent interview.
The Accra Animation Film Festival is an opportunity for creatives to gather and share their ideas. Making it the ideal place for the next round of Animation du Monde preliminaries. Although, it is a brand new festival, the Accra Animation Film Festival is an important step for the animation industry in the region. North-West Africa is due to have the largest population on the continent over the next few decades. This has fueled the growth of the comic book industry in the region and now stands as the largest on the continent. As a sister industry to animation it is an indication of the heights that can be reached. 
The animation market includes children and adults in a way that very few other storytelling crafts do. Growing it on the continent allows creatives to be able to reach the world with African narratives. And, as the world moves towards more inclusive stories, Mike's words ring true in our ability to move people on the other side of the world with our tales.
Animation du Monde is playing pivotal role in growing the African animation industry. Prior to its inception there had been few pitching platforms accessible to African creatives to see if they have what it takes to get people interested in their projects. The competition has also created an avenue for producers to pitch and gain feedback from some of the best minds in the industry.
Pitching is an important skill every creative needs if they want their ideas financed and produced. You might not have a polished project yet but, even this year's illustrious judges started somewhere. They are willing to share their knowledge with those who make it to the Continental Finals at DISCOP Johannesburg. 
The third round of the preliminaries of the Pan-African Animation du Monde are taking place at AAFFIA and entry is currently open.  Contestants have until the 12th of July to submit their project and can do so by clicking HERE.
Subscribe to our newsletter and keep an eye on our Facebook page and website for news on when the preliminary rounds will be in your region!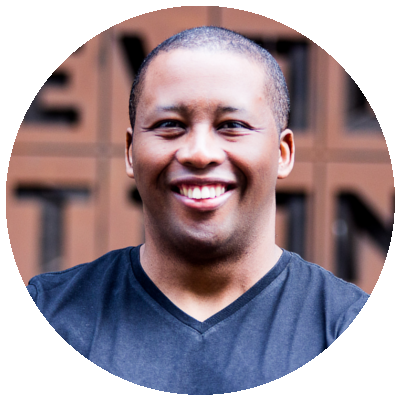 Garland-Waide Bradford has a career path that has varied from corporate work as a public relations manager in communications strategy to media work as an insert producer for factual television. These were purposeful choices to understand how to integrate creative choices with market requirements in turning content into brands. Growing up in a township meant that these educational opportunities were out of reach due to access and financial constraints. But, having paid his dues through work, Bradford is a dynamic thinker who owns a skills set that is third industrial revolution ready. He completed his BA Honours in Media Studies in 2017. His focus has been on media management and has been studying models of sustainability in the media for several years. He started his journey with the African Animation Network as Head of Communications in 2017 where he hopes to use his skills to empower aspirant animation professionals and member associations to further their global reach.