DISCOP Abidjan Animation du Monde 2020 Winners

The Pan-African Animation du Monde 2020 season is in full swing. The second leg of this year's competition completed at the end of May at DISCOP Abidjan. The winners are currently preparing for the Continental Finals taking place at DISCOP Johannesburg later this year.  The winners in no particular order are:
The Oil of Amadi by Matthew Brown (South Africa) and Harrison Yinfaowei (Nigeria)
Tchamba by Doh D Daiga (Burkina Faso)
Orisha Pikin by Archange Kiyindou (Republic of the Congo)
Animation du Monde has had a huge impact on the African animation landscape in the 3 years that it has been run by the African Animation Network through a partnership with DISCOP Markets and Annecy Int. Animated Film Fest' & Market/MIFA. The improvement in the quality of projects being presented are testament to this. Creators are being afforded an opportunity to compete on an international stage via the competition. Apart from being the place where the first Pan-African Animation du Monde pitches were held in 2017, DISCOP Abidjan plays a pivotal role in reaching the Francophone African creative community. At the moment, it is the only leg of the competition that takes place in a Francophone African country and has also been the launch pad for the contest into West Africa in the last two years.
The recent announcement by Annecy Int. Animated Film Fest' & Market/MIFA that Africa will be the continent of honour for Annecy 2020 as part of the African 2020 Creative Season, coincides with the festival celebrating 60 years of existence. It is encouraging creatives from Africa to showcase their skills and talents and is a special moment for animation on the continent to share its rich history of art.
The call for the third prelim of the Pan-African Animation du Monde taking place at Accra Animation Film Festival (AAFFIA) is currently open. This will be the first time that Animation du Monde will be taking place in Ghana, a country with a rich history of animation and talent.  Contestants have until the 12th of July to submit their project and can do so by clicking HERE.  Video pitches will be accepted for those not able to attend the preliminary regional round at AAFFIA however, candidates who are able to attend the event will be given preference.  The competition regulations can be viewed HERE.
Subscribe to our newsletter and keep an eye on our Facebook page and website for news on when the preliminary rounds will be in your region!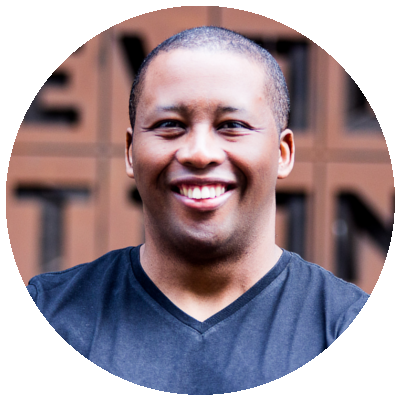 Garland-Waide Bradford has a career path that has varied from corporate work as a public relations manager in communications strategy to media work as an insert producer for factual television. These were purposeful choices to understand how to integrate creative choices with market requirements in turning content into brands. Growing up in a township meant that these educational opportunities were out of reach due to access and financial constraints. But, having paid his dues through work, Bradford is a dynamic thinker who owns a skills set that is third industrial revolution ready. He completed his BA Honours in Media Studies in 2017. His focus has been on media management and has been studying models of sustainability in the media for several years. He started his journey with the African Animation Network as Head of Communications in 2017 where he hopes to use his skills to empower aspirant animation professionals and member associations to further their global reach.